Myawareness is a yoga & mindfulness centre in Bristol. 
In early 2016, when it first began promoting its services, I created a series of flyers to boost the friendly, welcoming nature of the studio.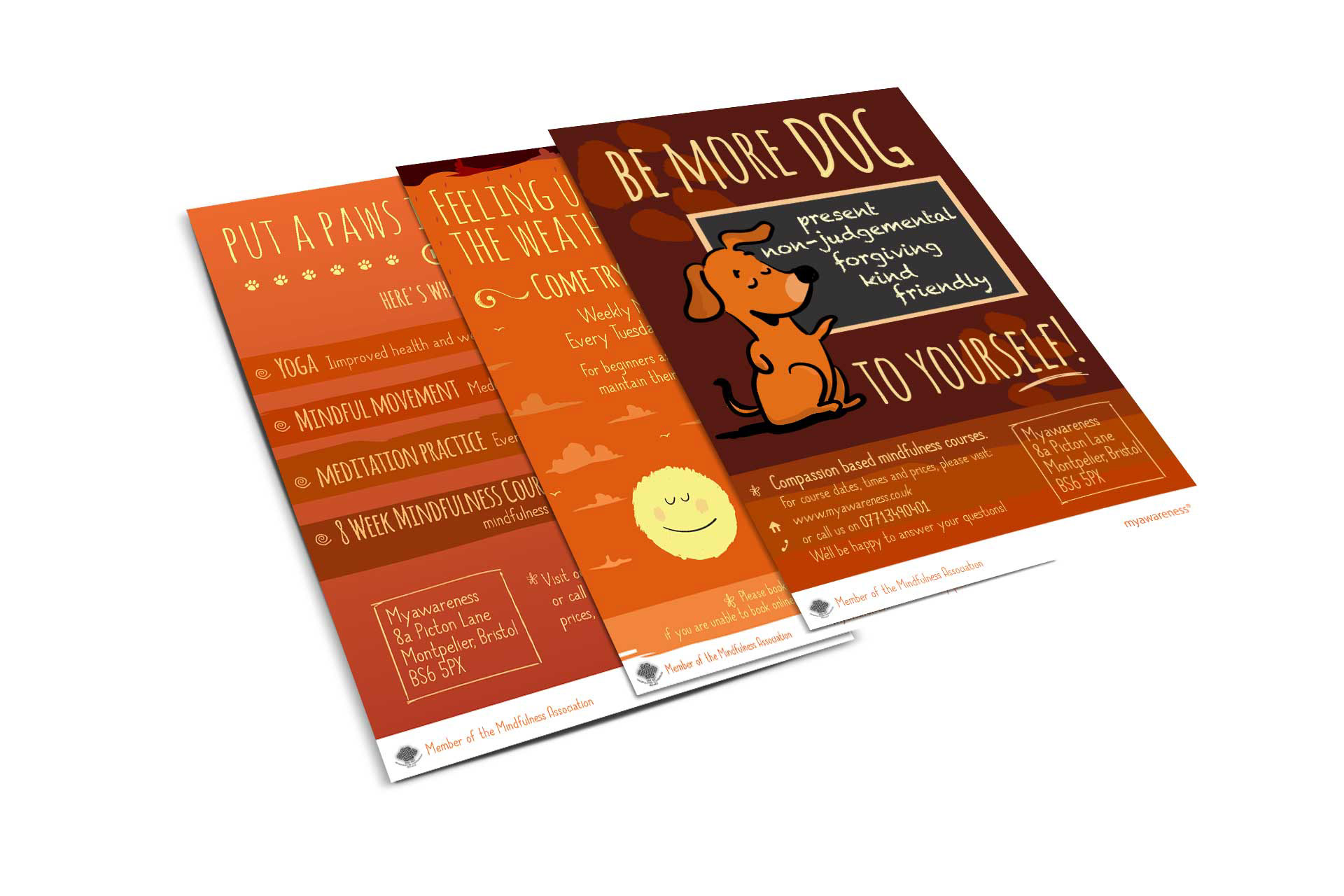 In  April 2017, I created a new visual identity for Myawareness and designed a series of flyers and web graphics to promote new events and courses.